It's a nickname that came back to me last week on family vacation in Wildwood Crest, New Jersey, as I worked on a sand sculpture of a subject I've done a couple of times in the past, though not in eight years: the crucifixion of Jesus.
Not just because I was actually at the beach, but also because, in part due to my lifelong love of and training in comic-book and superhero art, my figure studies in any medium tend to look, well, like this: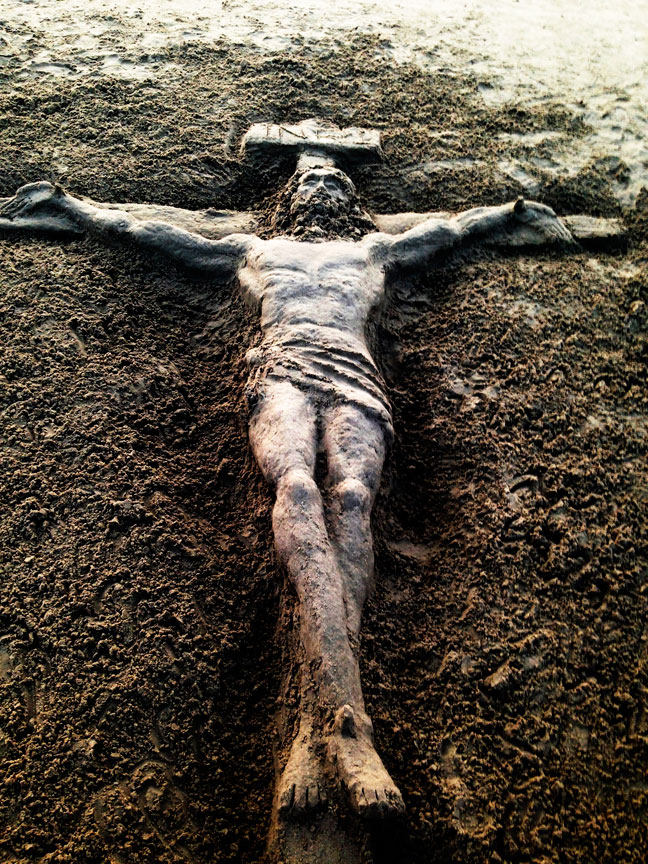 I've always loved sculpting in sand on summer vacation. As a kid I started out making sharks and other sea creatures; I've also tried my hand at castles, dragons and mermaids (and mermen and merbabies), among other subjects.