Life for Life: Maximilian Kolbe, Martyr of Auschwitz
Buy at Amazon.com
A new DVD edition of Life for Life: Maximilian Kolbe debuts on August 29, 2014 from Ignatius Press. This is the beginning of an essay written for a companion booklet included with the DVD.
By Steven D. Greydanus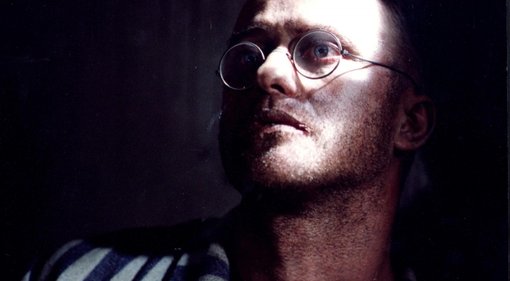 Two great mysteries hover over the cardinal moment in St. Maximilian Kolbe's life, a quiet exchange of words with the deputy camp commander at Auschwitz-Birkenau heard by few and lasting probably less than a minute.
The first mystery is why an uncondemned prisoner stepped forward to ask to be permitted to die in place of a condemned one. The second is why the deputy camp commander, a monster named Karl Fritzsch, consented to this extraordinary request rather than doing what would have been entirely within his character: simply shooting Kolbe for daring to try to spare someone Fritzsch had selected for death, or at best simply ignoring Kolbe entirely.
Polish filmmaker Krzysztof Zanussi has depicted this cardinal moment in Kolbe's life twice, in two films made ten years apart.
For a straightforward depiction of Kolbe's heroic self-sacrifice, you can watch Zanussi's 1981 film From a Far Country, billed as a biography of Karol Wojtyla, Pope St. John Paul II, though it's more concerned with the sweep of 20th-century Polish history. (Zanussi also adapted Wojtyla's play Our God's Brother for the screen in 1997.)
For a more artful, intriguing meditation on the meaning of Kolbe's life and death, the film to watch is his haunting 1991 film Life for Life: Maximilian Kolbe.
Read more in the companion volume for Life for Life: Maximilian Kolbe, available from Ignatius Press